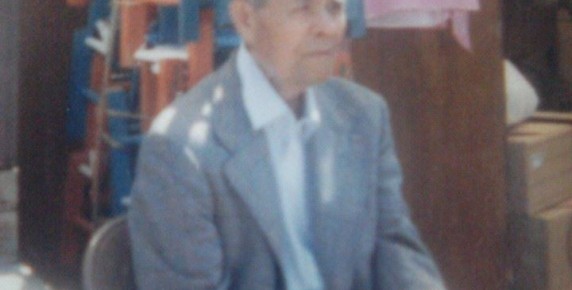 My grandfather, Papa Chava, had an amazing life.  It was a difficult one sure, but he lived through incredible times and had many stories to tell.  Maybe it was from him that I learned my storytelling/writing skills.  Maybe not, but I remember sitting on his lap as a child listening wide-eyed to the stories he had to tell me. Salvador Medina Camarillo was born in Mexico on June 1, 1900.  He always liked to say he came from the place of "los mumias de Guanajuato" (the mummies of Guanajuato).
It 's hard to research because the church that had his birth and baptism documents was burned in the Mexican Revolution, taking with it all records of my grandfather's birth.  I'm not sure what village or town he was born in, but he grew up in Irapuato, Guanajuato.  Irapuato is located at the foot of the Arandas Mountains (cerro de Arandas) in the south central region of Guanajuato.  In pre-Conquest times, the land belonged first to the Chichimeca, then the Tarasco or Purepecha, then back to the Chichimeca.  
It was a hard life, being indigenous and poor.  He always told me I was so lucky to be an American and to have been born here.  He told me stories about going out to work in the fields with his father when he was just three years old.  It was firmly etched into his memories because that day, his first day of a lifetime of hard labor, he made money.  Just a few centavos.  Enough, he said, to buy his mother a pot and to press the centavo that was left into her work worn hand.  That day set a tone for his life.  To the day he couldn't get out of his bed due to illness, he worked hard and took care of the family he loved and was proud of.   Irapuato is still known for growing strawberries and in the little garden at the back of the house on Goodwin Avenue, he grew the best strawberries I ever tasted.  Maybe they reminded him of home.  This photo I found on the Library of Congress circa 1900 of strawberry pickers in Guanajuato gives me a little glimpse into a life that might have been his.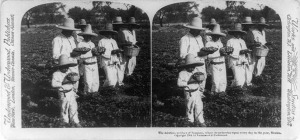 Read More

»