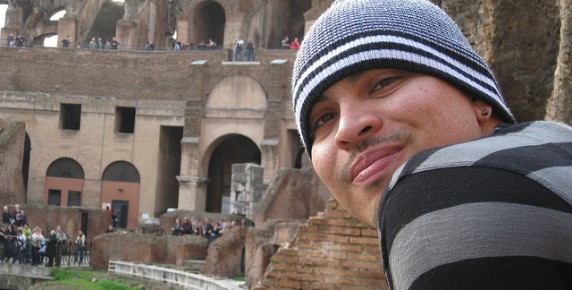 It is strange how the years flip things upside down and topsy-turvy.
It seems like just a week or so ago that I was bringing my tiny, preemie baby son home from the hospital.  I was fascinated by him.  This marvel that I had somehow created without knowing anything about the world myself was now my responsibility.  I was married, but I was oh so young – just seventeen when he was born.  My mother would yell at me when I visited her.  "You're going to spoil him!  Va ser embracilado!"
I didn't care if he was spoiled.  I didn't care if he wanted to be in my arms all the time.  All I could do was stare in wonder at this incredible little human being and hold him.  I never wanted to put him down.  It was a love affair.  We adored each other – he was equally enchanted by me and I was floored by that.  Our bond was unbreakable.  We were connected – no longer by umbilical cord, but by love.  As his intelligent brown eyes stared solemnly at me, I swore to myself he would have it all.
Read More

»