When I was a kid, those red boxes of Duncan Hines cake mix were like the Holy Grail.  My mom didn't cook or bake, but my grandmother and Aunt Jessie did.  They mostly baked from scratch, but there were a few recipes that they used boxed cake mix for.  For me and my sisters, when we weren't at Grandma's house we relied on boxed cake mixes (when we could afford them) to satisfy our sweet tooth.
I won my first baking contest with a boxed mix.  We had moved yet again and on the block we lived on was a small community center, library (I adored that library!) and park.  I don't quite remember how I found out about the baking contest, but I was determined to enter it.  I was ten years old.
I somehow talked my mother into letting me buy a Duncan Hines cake mix (yellow cake) and used what we had in the kitchen to bake a pineapple upside down cake.  I carefully pressed in the brown sugar and added rings of pineapple and maraschino cherries to my buttered pan, then poured in that lovely golden cake batter.  I remember the looks on the judges faces when they ate my cake and somehow, a ten year old kid with a boxed cake mix beat out experienced bakers and grownups.  I went home with the blue ribbon!  My Grandma Lupe treasured that ribbon and kept it till the day she died.
Now I'm teaching Jasmine and Aiden to bake, and while we often bake from scratch we also use boxed mixes and dress them up.  Recently, Foodbuzz, Comstock and Duncan Hines offered me an opportunity to try out some of their new products and I jumped at it.  Jasmine, Aiden and I excitedly went to the market, used our coupon plus some of our own money because they saw a bunch of other stuff, and came home with way too many baking goodies.
We made a plain  yellow cake, marbled with a little chocolate batter topped chocolate frosting which was what Aiden wanted and the next day, made brownies with a filling of Comstock cherries.  They went fast. The kids were wired for sound with all that sugar but they had a blast.  There is nothing like seeing the faces of two little kids excited about cooking or baking.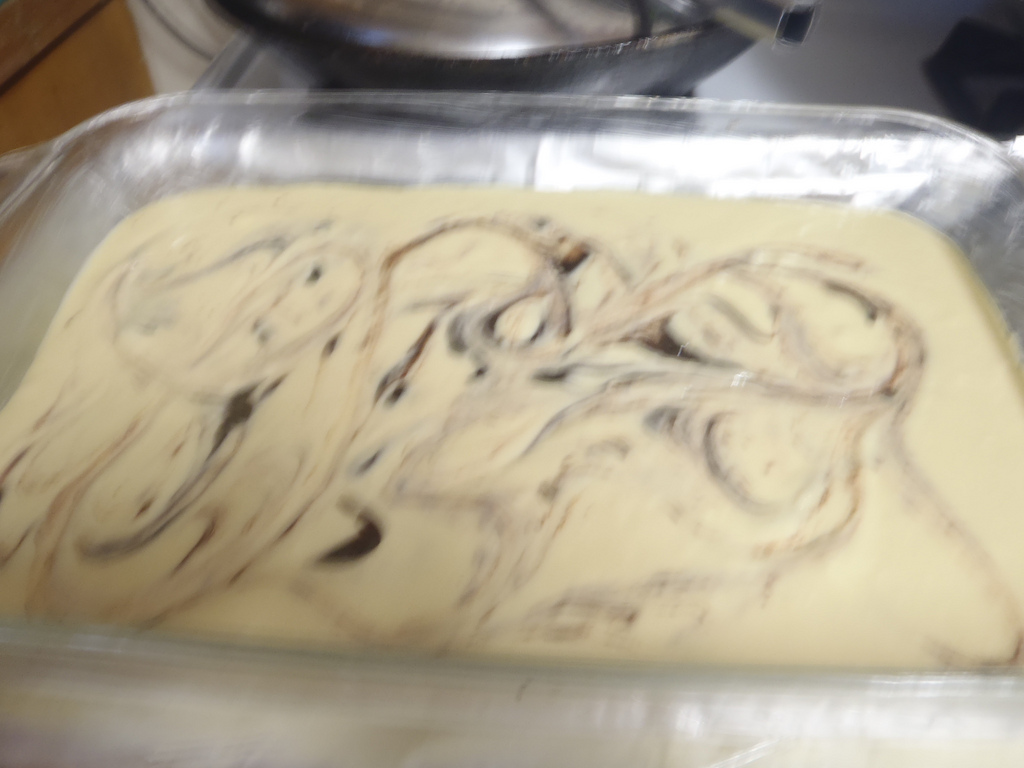 I loved taking a step back in time to my share my childhood memories of baking from boxed mixes with my grandchildren.  They had just as much fun and excitement as they do when we measure out flour, cream butter, and other "from scratch" stuff.
*Note: As part of the Foodbuzz Tastemaker Program, I received free samples from Duncan-Hines and one from Comstock in the form of coupons.  Duncan-Hines also provided a few extra coupons to give out to family and friends which we decided to use as Christmas stocking stuffers.