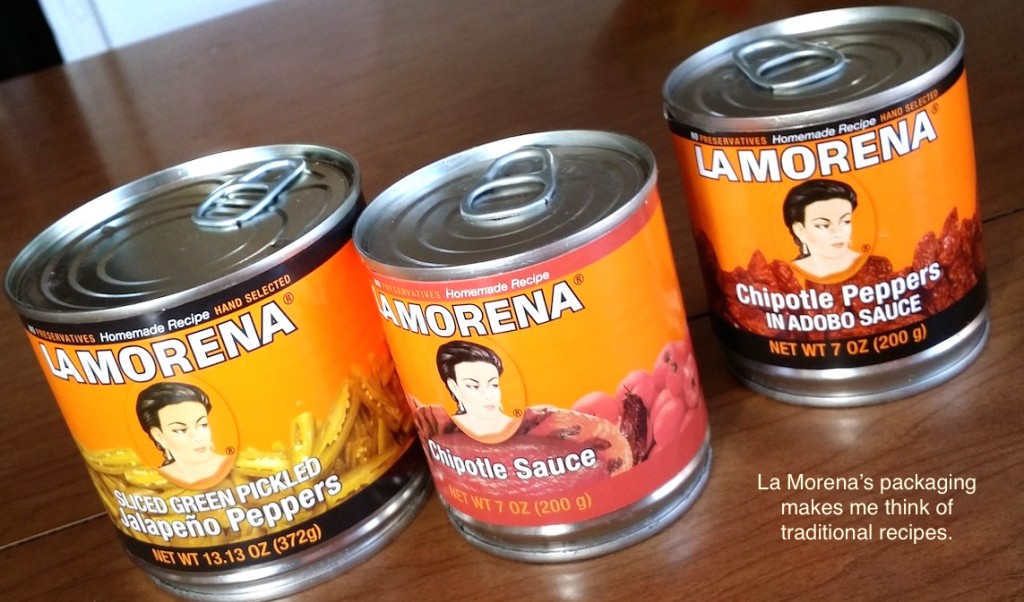 This shop has been compensated by Collective Bias, Inc. and its advertiser. All opinions are mine alone.
When I was growing up there weren't all the Latin food stores there are now. In each Latino neighborhood you might find a small store that carried specialty products, but not much. If you really wanted great ingredients, you headed into Downtown L.A. to the Grand Central Market. Living in Atwater Village, DTLA was not far, but not so close either. We made do most of the time with the corner store and I'd ride over on my bike a lot to pick up chiles, tortillas and whatnot for my grandmother. My grandfather handled the longer treks to DTLA.
Now of course, things have changed and you can find Latin food products everywhere. There are even grocery stores like Superior Market, which is just up the street from me, walking distance. The smell of fresh Mexican breads and pastries in the morning is drool-worthy and I stop in often to pick up favored items to stock in my pantry. La Morena products are a long-time favorite for me and there are always cans of chipotles, salsas or jalapeños in my cupboards. A favorite recipe in my family is that of my chipotle and queso fresco albondigas (meatballs) that I serve with rice, tortas de zanahoria (carrot patties) with jalapeño mayonnaise and a plate of prickly pears, fresh cheese and usually some type of green, more often than not verdolagas (purslane). I usually make this when the kids come home for a visit. Those spicy meatballs are a big hit, economical and can feed about six hungry people. My grandmother often made albondigas soup but these are different from that. These are a lot more hearty.
It's wonderful that I have so much more access to Latin foods and stores than I did while growing up. Now, instead of having to substitute, which my grandmother often did to great result, I can find pretty much anything I'm looking for and be sure that my dishes will be authentic.
I would love to share my recipe for albondigas with you as well as the jalapeño mayonnaise I make from scratch which is excellent with the carrot patties and/or fresh fruit and veggies. If the kids are in town, I make a ton of it. It's quick, easy and delicious. As for the albondigas…if you're a fan of spicy and smokey, you will love these meatballs I created for #CollectiveBias and #VivaLaMorena.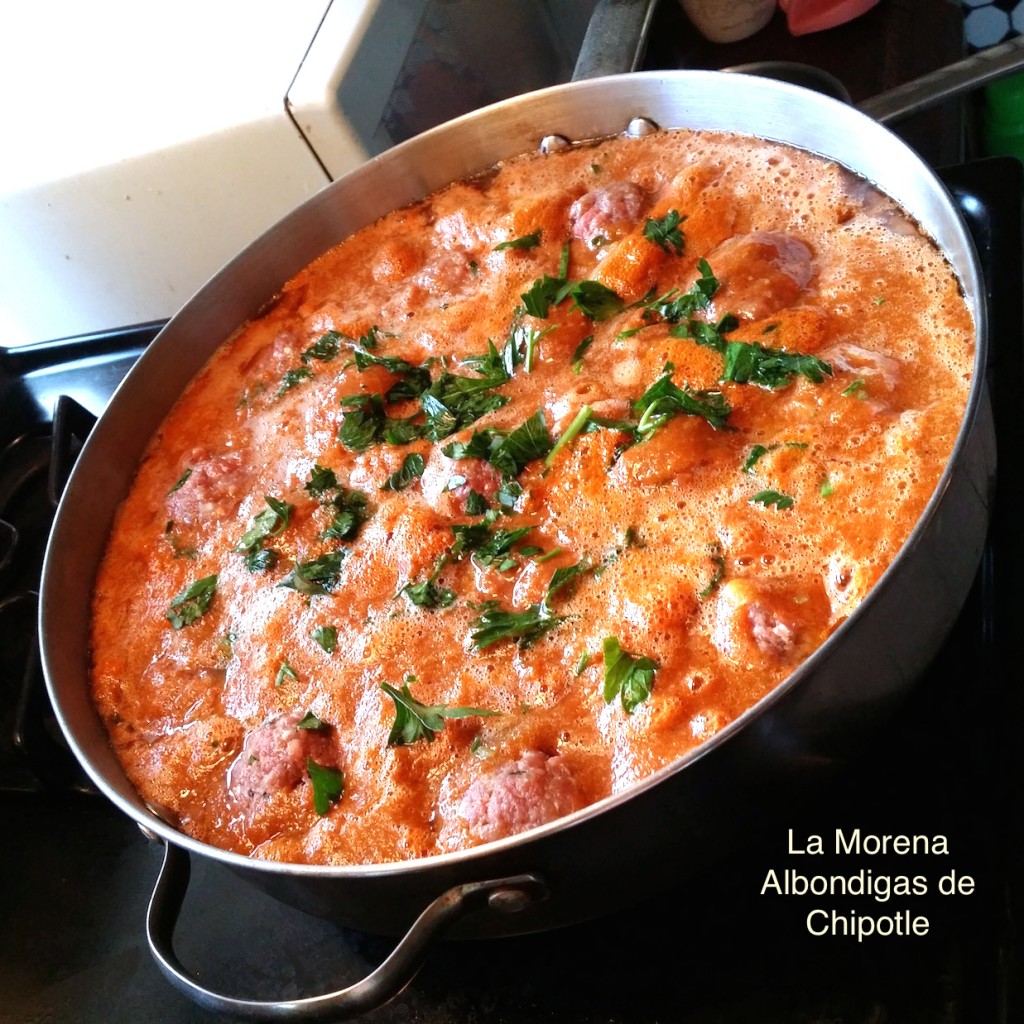 La Morena Chipotle & Queso Fresco Albondigas
For the sauce:
2-3 La Morena Chipotle chiles
13 medium-sized tomatoes, roasted
1/2 onion, roasted
1 clove garlic
1/2 bunch cilantro
Salt to taste
Handful Italian parsley chopped
Water as needed
For the meatballs:
2 lbs. ground beef
1 tsp. ground pepper
2 eggs
1/2 c. bread crumbs
1/2 tsp garlic powder
1/4 c. Italian parsley, chopped
1 1/2 tsp salt
1/2 onion, finely minced
Queso fresco, cut into small cubes (or cream cheese if you can't find queso fresco)
Start with the sauce:
Roast tomatoes and 1/2 onion on a griddle or, like in this case, in a large cast iron shallow pot.
Turn over so the tomatoes and onion get roasted all over.
For most chile sauces, tomatoes are peeled after they are roasted, but for this one, they are not. You want the texture.
Once they are well roasted, set aside and let cool.
In a blender add the cooled tomatoes, cilantro, clove of garlic, onion, the chipotles (more if you like it really spicy) and a little water to help it blend.
Puree until smooth, then add salt to taste.
To make the meatballs:
In a large bowl combine the ground beef, minced onion, chopped parsley, garlic salt, salt, pepper, breadcrumbs and eggs. Mix with your hands until everything is well mixed.
Start to form a bowl-shaped meatball, so it's about hollow.
Put a cube or two of the cheese into the depression in the meat and pinch the sides around, half covering the cheese. Add a little more of the ground beef mixture on top to form a smooth meatball with no cheese showing.
Cooking the meatballs
Heat a large, heavy skillet and coat evenly with olive oil. When the pan is hot, add the meatballs one by one.
Pour in the La Morena chipotle sauce from the blender and add enough water so it is completely covering the meatballs. Cover and cook at medium heat for about 20 minutes. Remove lid and let simmer uncovered for about another 15 minutes so the sauce reduces and thickens a little.
Serve over white rice.
Serves 6-8 people and is very economical.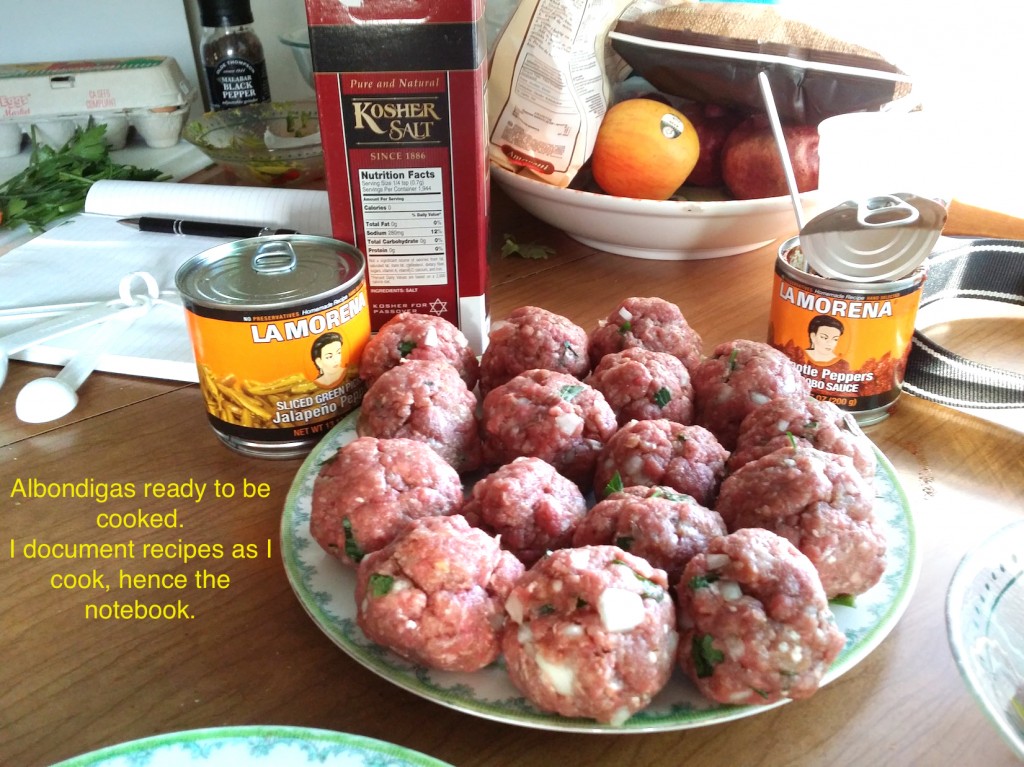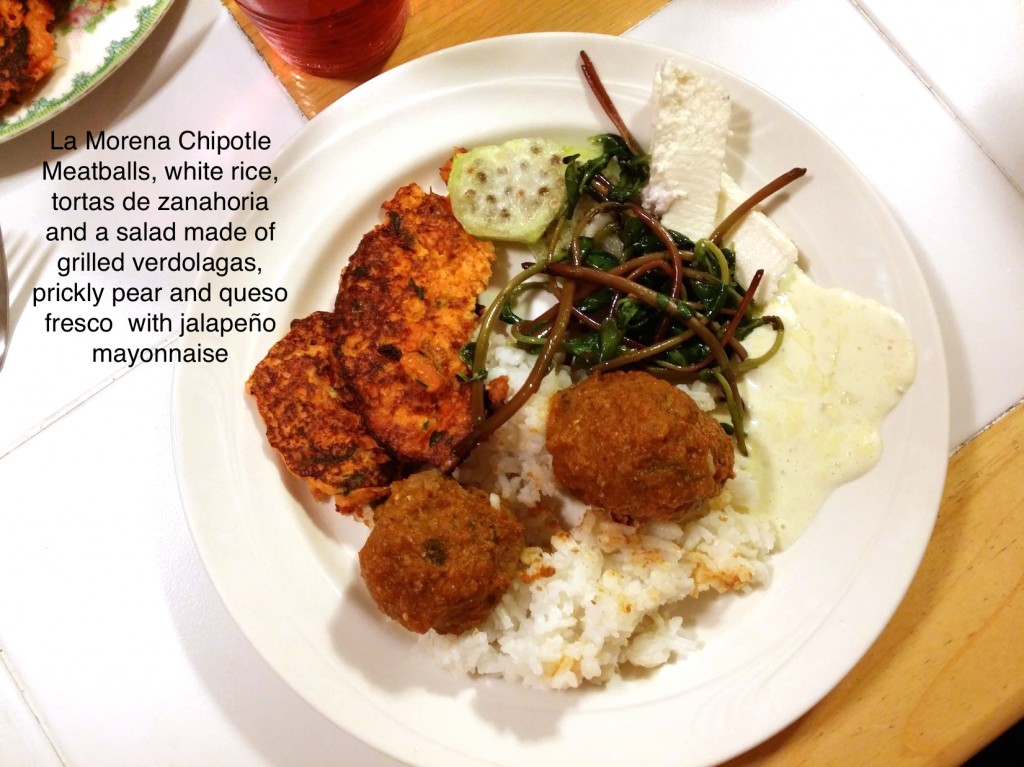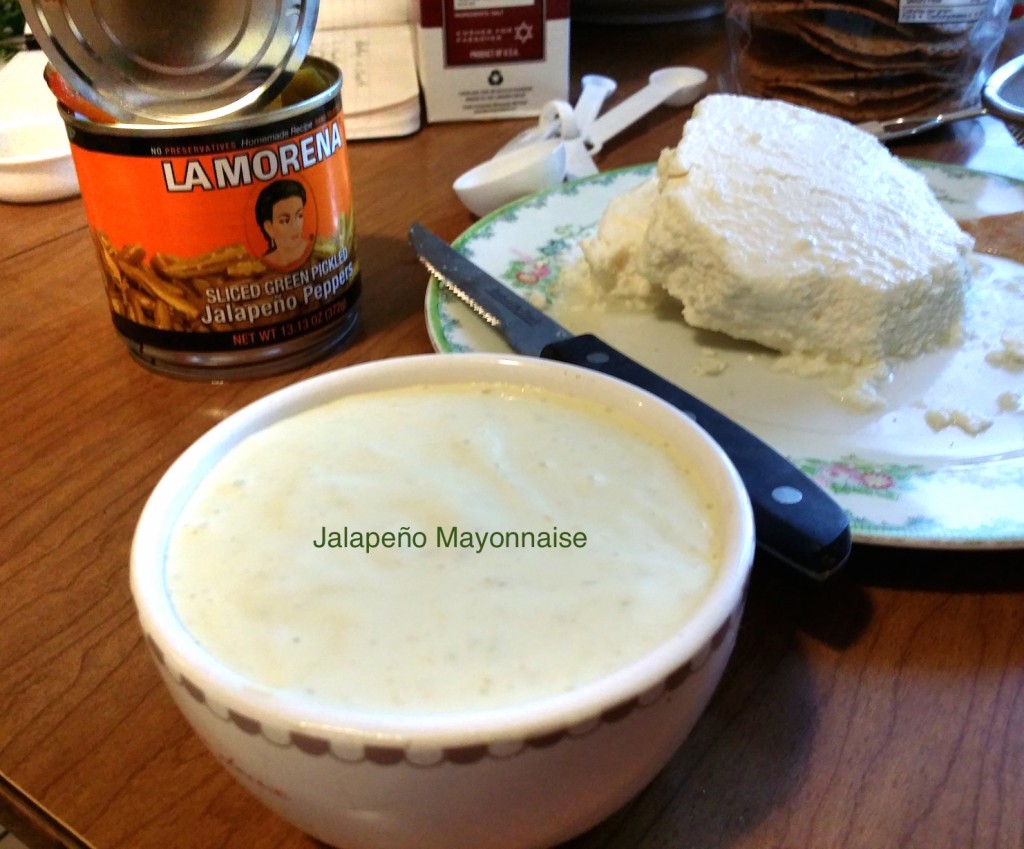 La Morena Jalapeño Mayonnaise
1 egg
Pinch of salt
1 tsp. red wine vinegar
1/2 c. grape seed oil
2-3 La Morena sliced jalapeños en escabeche (add a few of the carrots for more heat and great flavor)
In a blender, add the egg, salt and vinegar.
Blend on medium speed while slowly pouring in the oil.
After about a minute or so, the mixture will thicken and become mayonnaise.
Add the La Morena jalapeños and carrots at this point and blend until the chiles and carrots are smooth and a part of the mayonnaise.
Serve as a dipping sauce for carrot patties and/or raw veggies.
You can find La Morena products in the salsa aisle at Superior Market.