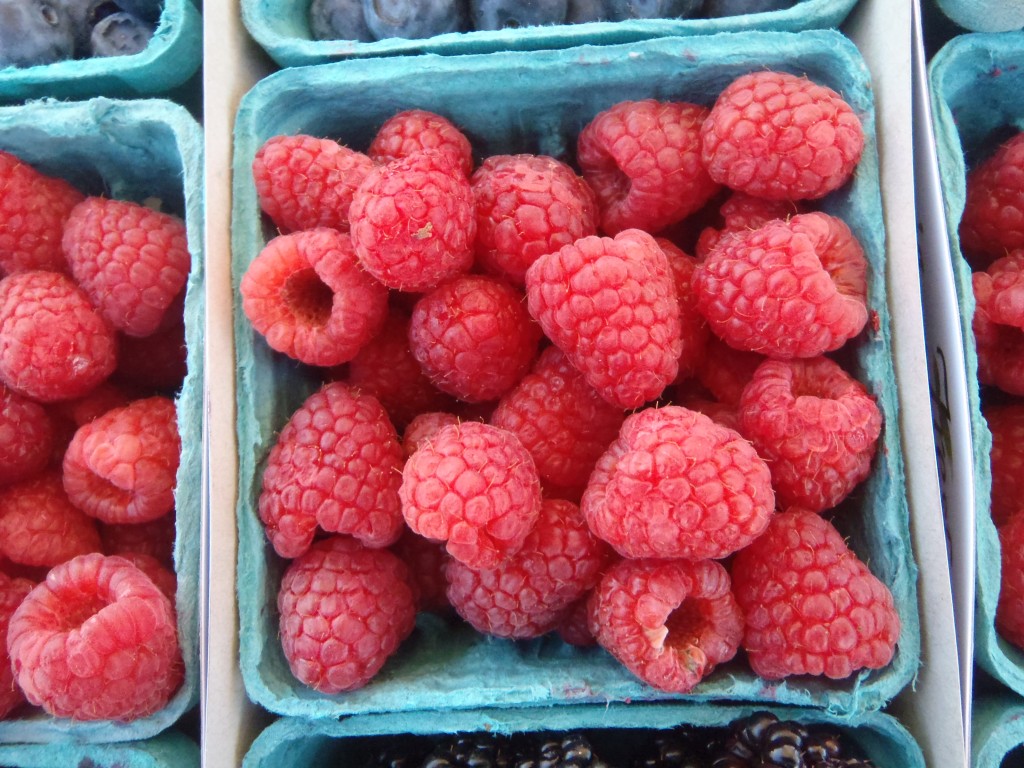 Sundays are for family and I often spend mine with my nearest grandchildren, Jasmine and Aiden.  We do all kinds of things: go to the park, museums, the zoo, the beach; but no matter what we do we always have fun.
We had planned a park day in Eagle Rock where they live in a tucked away corner of the park they like to call Chipmunk Valley.  They wanted a picnic so before I picked them up, I headed over to a Certified Farmer's Market (CFM) to pick up a few goodies for our picnic.  I made sure to check in with Gowalla who has partnered with Frigidaire who will donate $1 for each day you commit to eating fresh, share details about your local farmer's market, or check in at a farmer's market on Gowalla between 6/9/11 and 9/20/11 with a minimum of $35,000 and a maximum of $40,000.  Doing that earned me a cool new badge too.
I picked up some great looking raspberries, looked at lots of beautiful veggies and grabbed some plump tomatoes for our sandwiches and headed over to pick up some other goodies before finally making my way back to pick up the kids.  Our picnic was fun and especially good because we used farm fresh ingredients from the CFM.
One of the things I am loving about this program is that Frigidaire and Jennifer Garner are inviting families everywhere to enjoy summer's bounty with great recipes and tips for using fresh-picked ingredients. Frigidaire is also sponsoring the Kid's Cooking Academy which I think is a brilliant idea.  Jasmine and Aiden love to cook with me and often astound me with their creativity and ideas for cooking.  Visit http://www.maketimeforchange.com to learn more about the program.
Don't forget to check in with Gowalla – I really want Save the Children to get those dollars!
*I was selected as part of the Foodbuzz and Frigidaire Farm Fresh check-in program and received a shopping stipend.  Thoughts and opinions are my own.