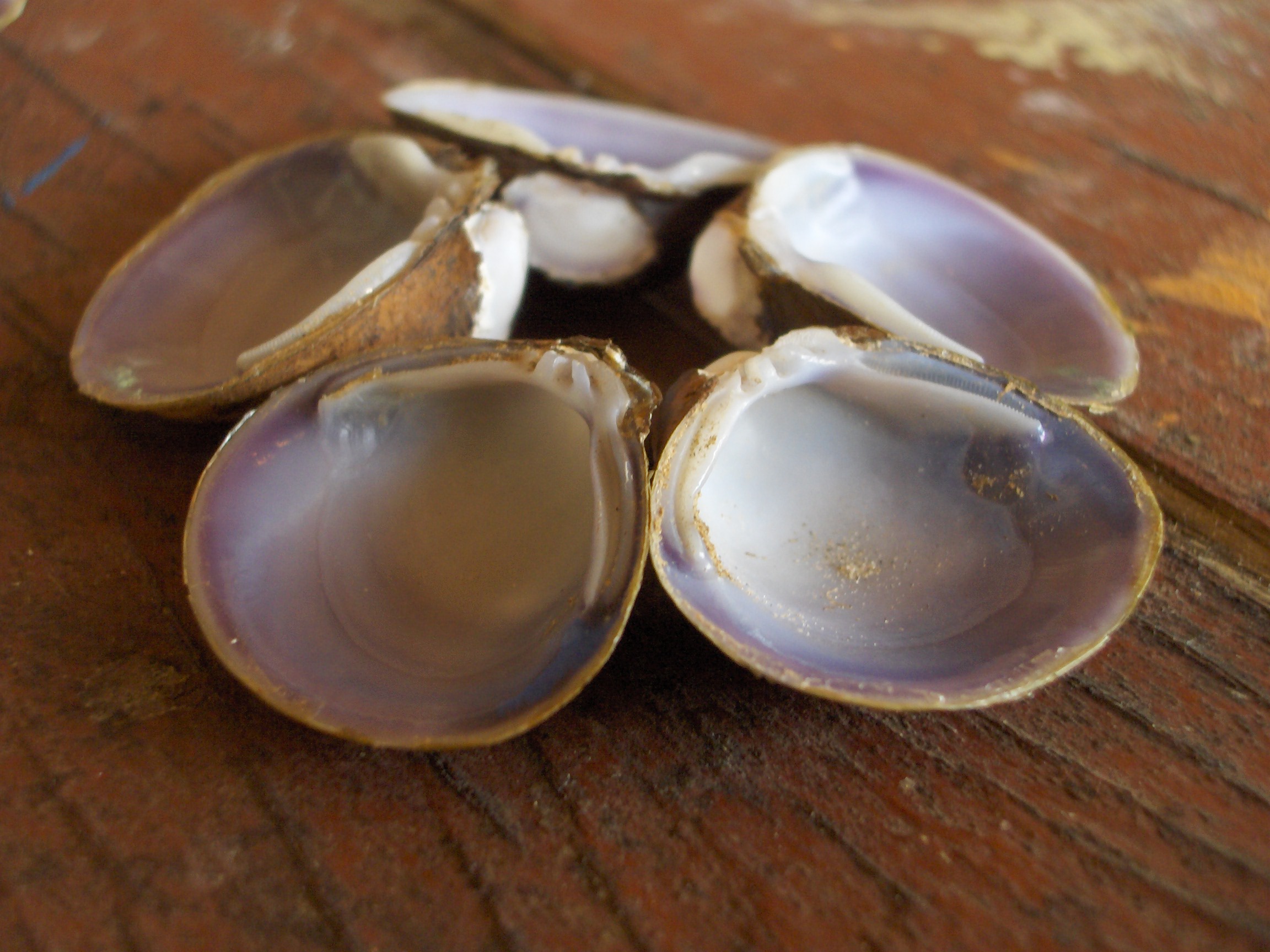 Today in L.A. the sun was hot and intense, yet for some reason I was craving soup.  Clams appealed to me and I was seriously jonesing for them.  I had an idea of what I wanted to make and how I would make it, but first I needed to find some fresh Manila clams.  I wanted a light yet flavorful broth with a hint of citrus and lovely spring colors that would be cheery and bright.  I thought of lemon and rejected it, thinking of something sweeter, milder yet still full of flavor.   I loved the idea of orange and wondered how it would mix with the bright colors of bell peppers.
First stop the Korean market in Glendale, but the clams didn't look so great.  I wanted to head to the Pavillions on Rossmore and Melrose but it was too far to deal with in this heat and me not feeling 100% up to par.  I asked my friend if there was a Pavillions in Glendale and she seemed to remember one so we drove around a bit and came up empty.
Next stop, Vons where the butcher told me they don't carry clams and if they do they are frozen.  I was getting more and more frustrated when a fellow shopper said, "Pavillions is in Burbank on Alameda or you can try Fish King".  Yeah ok.  I was tired and grumpy and Burbank sounded like a haul, so we tried Fish King and the clams were not what I wanted.  Disappointed we left, and headed home when we noticed Whole Foods and decided to give it one more shot.  They didn't have the Manila's I wanted, but they did have some gorgeous Little Neck clams that were at a great price.  I ordered up 2 pounds, about 10-12 good sized clams and also picked up some mild goat cheese called Capricho de Cabra while I was in the store.
Once home, I put the clams to breathe in water while I prepared my ingredients for my broth.  I had this idea and picture in my head of what I wanted it to look and taste like and I wasn't disappointed in what resulted.  The broth was perfect, mild and yet tasty with a hint of butter and citrus that complimented the clams.  The crusty toasted bread we had spread with the goat cheese was the perfect accompaniment.
Gina's Clams in Broth
2 pounds (10-12)  Little Neck Clams
1 each, red, yellow and green peppers sliced into very thin strips
2 small golden onions, sliced into thin rings
2 small cloves garlic, thinly sliced
2 tablespoons olive oil
Tablespoon butter
Pinch allspice
2 peppercorns
Salt and pepper to taste
Juice of two large oranges
Water
Prepare the clams using the excellent instructions at Apartment Therapy.  I kept them in the shells.  While they are soaking in the cold water, slice your onions, peppers and garlic, setting the peppers and garlic aside in separate bowls.
In a deep saute pan, add the olive oil and butter and heat on a medium low flame  until the butter melts.  Once melted add the onions and sautee, stirring often until the onions are well caramelized.  Add the garlic and stir, then add the sliced peppers and sautee, stirring occasionally until they soften and caramelize.
While the peppers are cooking, slice and squeeze out the juice of two large oranges and strain out the pulp and seeds, then add to the caramelized pepper mixture along with the peppercorns, salt and pepper to taste and pinch of allspice.  Stir and then add enough water to reach just under a quarter inch of the top of the pan.  Cook on med-low heat for about 15 minutes, adding more water as it cooks down, then add the cleaned clams, and cover and let simmer for another 5-10 minutes, till all the clams are open.
Ladle into a bowl and serve with crusty artisan bread spread (we used Trader Joes) with a creamy goat cheese like the Capricho de Cabra I found at Whole Foods.
The one word that went round the table was yum, so buen provecho!