Disclosure: I was invited to take part in the Disney Social Media Moms Celebration conference the Disneyland Resort in Anaheim. As part of this event I received complimentary items for myself and my guests. All opinions are my own.
It was just an ordinary day at work for me till lunchtime. It was then that I checked my personal email and gasped. I had been invited to the Disney Social Media Moms Celebration at Disneyland Resort in Anaheim! I don't know how I got invited, but I RSVP'd immediately and then proceeded to text my granddaughter that we were going to Disneyland. She text-screamed "WHAT????" You see, my grandchildren, even though we live in SoCal, had never been to Disneyland and it's been their dream to do so. Their mom is a single mom who works very hard and goes to school. There's never time for anything fun and frankly, money's a little tight. Thanks to some magical pixie dust in my inbox, I now had the means to make a couple of kid's dream of visiting the park come true.
I had no idea what to expect, but we drove out to Anaheim and found the lovely Paradise Pier Hotel easily. I wandered in to register, didn't see anyone I knew but everyone was so friendly and nice that I felt at home. I was given park tickets, fast passes, wrist bands and a big bag of goodies that made my grandchildren squeal before heading out to the park. I don't think they remembered to say goodbye, they were too excited. I headed into the ballroom where the event was being held and stopped and smiled. The tables were just so lovely with Mickey caps with colorful light up ears and a magic wand on every table. I was entranced. The ladies at my table were lovely too and we got to know each other over coffee, pastries, fruit and other breakfast yummies.
While I was getting educated by fabulous speakers, my granddaughter was being mesmerized by the beauty of Sleeping Beauty's castle. She sent me a couple of pictures with only the words, "Grammy, look!" After that, I heard nothing. The kids were too busy enjoying all the sights and aspects of Disneyland and California Adventure.
One of the highlights out of so many wonderful things that day was the sneak peek into the making of Moana (release date Nov. 23, 2016). We also learned from Amy Smeed, about the search for just the right Moana, things about lighting and water animation, and got treated to seeing some very exclusive clips. I have permission to share a few photos in this post and am very grateful to Disney for the opportunity to do so. Moana, from what I saw, is going to be a hit. It's smart, funny, beautifully rendered and animated, and the music is by none other than Lin Manuel Miranda. I was very impressed by the fact that they managed 2D animation over CG. As an old animation buff and someone who'd previously worked for a trade magazine that wrote all about animation, that is something that got my attention quick. I know the detail and work animators work with. I know how tricky light is, or the way hair moves because my old magazine, AWN, wrote piles of articles on it and once, I had at my disposal, some of the best reporters on animation and VFX in the industry. What I saw arrested me completely and I knew how our old reporters would have gone into raptures over it.But I digress, the Moana clips I saw stole my heart and I already know it's going to be a favorite. What I most appreciated about it was learning how carefully the team took into account Oceania's culture and myths. The team set about truly learning the culture and places they were making a film about. That kind of research is not only admirable but so important.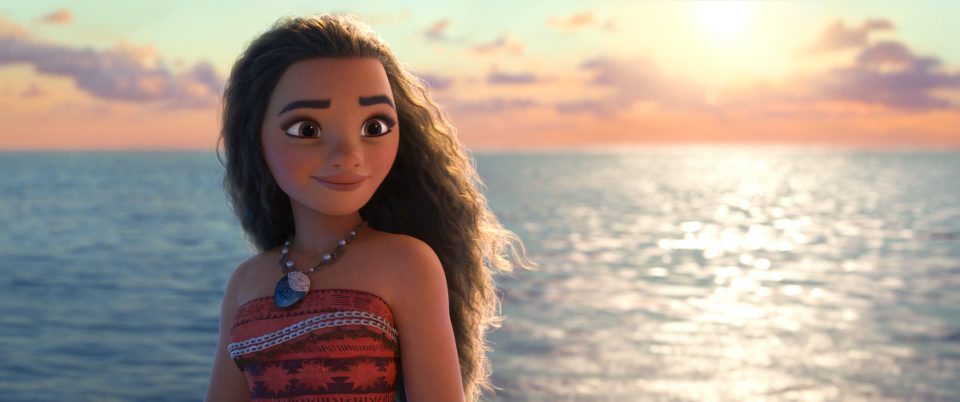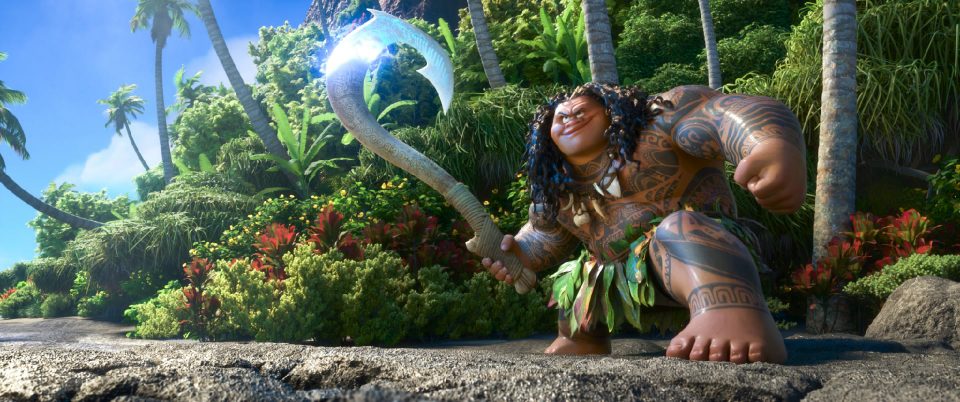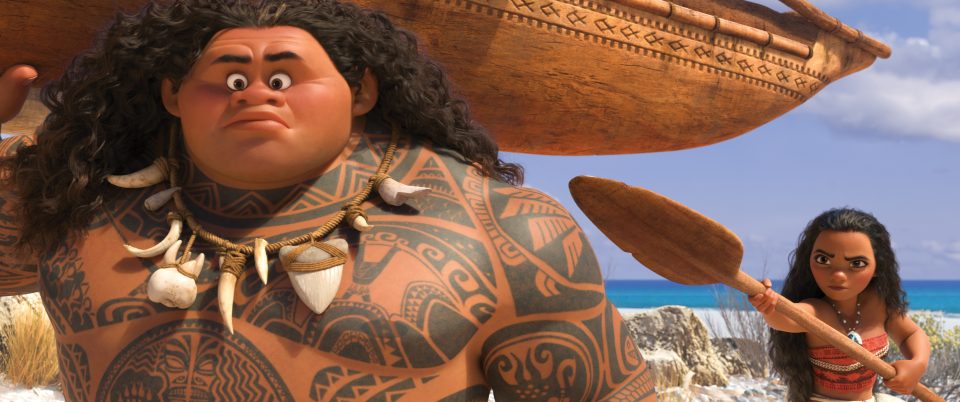 After the spectacular Moana footage and Q & A with Amy Smeed, we had more surprises in store. Tiffani Thiessen spoke about her cooking show as well as on the challenges of being a working mom, we learned about mobile video from Victoria Lim and on the challenges of being a mom from the lovely Ginger Zee. Mickey closed the show. I am so lucky to have been chosen for such a special social media day and took away so much knowledge and joy.