This is not a post about food. This is a post about gratitude.
I've been incredibly honored and privileged to join in with the hashtag group called LATISM on Twitter. LATISM stands for Latinos in Social Media and they are one unbelievably supportive group. Anyone can join in the conversations or the weekly Twitter chat parties which have great topics and info. There's always an after-party where favorite music is shared. It's a fun group, always informative and one I love hanging out with every day on Twitter.
Recently, LATISM and Sprint supported the Jorge Posada Foundation, in a Celebrity Basebowl Tournament benefitting the charity. The Jorge Posada Foundation is a non-profit organization established by the New York Yankees' All-Star Catcher, Jorge Posada, and his wife, Laura supporting Craniosynostosis (CS). The purpose of The Jorge Posada Foundation is to: reach out to families in need, whose children are affected by Craniosynostosis, and provide them with emotional support through its family support network; provide financial assistance to underwrite a portion of the costs of initial surgeries in its partner medical centers; and encourage further research of this medical condition. The Foundation also strives to create awareness about the condition through events and through funding other educational outreach efforts. You can find out more on their Facebook page.
Some LATISM members were there at the event Tweeting about it and sharing their impressions with the rest of us on Twitter. Their contributions were exciting and made the rest of us feel we were there. Sprint and Laura Posada hosted the live Twitter chat from Yankee Stadium, with Laura (@dlauraposada on Twitter) tweeting and sending pics from her Samsung Epic 4G from Sprint. One of the new 4G phones was to be won by people on Twitter who were participating in the chat. I was so caught up in the event and Tweeting that I had completely forgotten there was a phone to win until I saw Elianne Ramo's Tweet that I had won it. I almost fainted. I've NEVER won anything, EVER until a few weeks ago when I won the chance to throw a POM party (blog post soon) and to win such an amazing phone blew me away. I was jumping up and down here at my house, screaming like a loca and my son thought I had lost my mind. I finally calmed down and life settled back to normal.
Then the FEDEX man showed up yesterday with the phone. OMG! This thing is beautiful! It has dual cameras, video, Twitter (yay), Facebook, a ton of aps, all kinds of neat features (I'm still exploring it) and it's incredibly intuitive. It even has TV! Jasmine can watch Nickelodeon on it! Baseball fans, it's signed by Jorge Posada! My sons are jealous. The phone is an amazing business tool, a great phone and for once, I've got the cooler thing than my kids. Chauuuuuuuuuu! It's the best early birthday/blogaversary present EVER! Beyond the superpadrissimoness of the phone, Sprint gave me full service for a year! I'm overwhelmed with gratitude to them, to LATISM and to the Jorge Posada Foundation.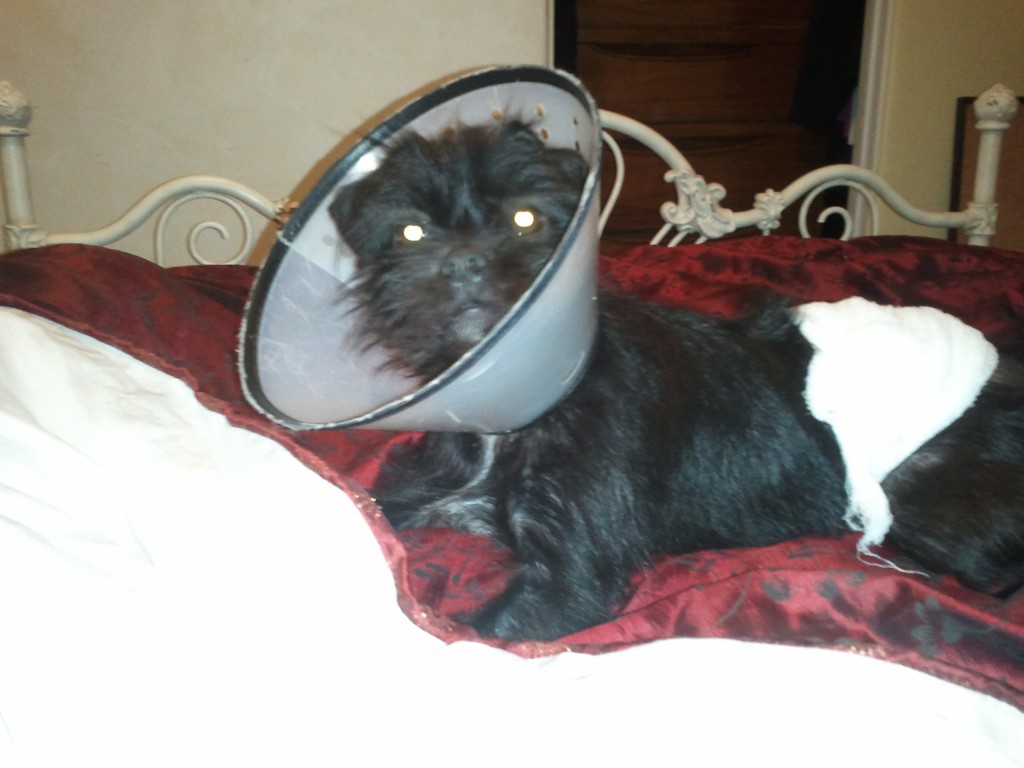 Here's where it ties into food: There are 1000's of recipe aps on this thing! I've now got about ten already downloaded, including one with like 8,000 cocktail recipes. I want someone to make a Doña Lupe's Kitchen ap for it lol.
Disclosure: I won the phone. I wasn't required to do anything once I got it. No one asked me to post on my blog.
Please consider donating to the Jorge Posada Foundation and learning more about CS. Follow #LATISM on Twitter and fall in love with that group as I have. You won't be sorry. Oh and Sprint? They just got a customer for life.
Yes Marissa, I promise to stop calling you at 7:00 a.m. to talk to Jasmine and Aiden just because I have a new phone and I promise not to download too many Barbie aps for Jas (fingers may be crossed on that one, I'm taking the 5th).
***Update:  Jasmine and Aiden have now taken over the phone and are watching Fishhooks on the Disney Channel on it.  I guess I'll get to play with it again after they go home.