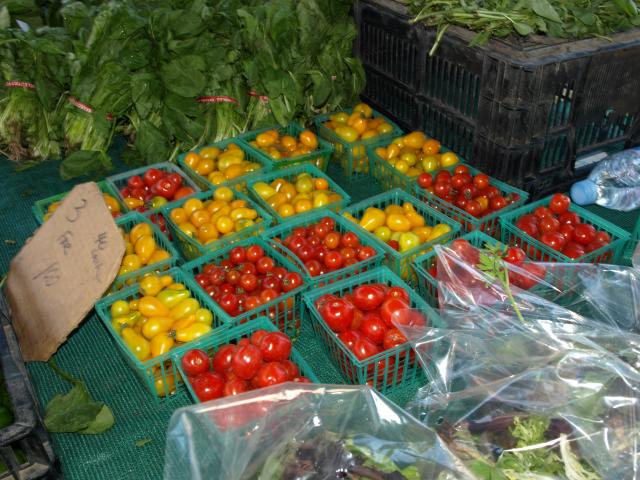 One of my Friday evening rituals is to head down to the local Farmer's Market to see what goodies they have that I can play with.  I often, as in this case take the grandkids and have a blast with them.  This afternoon we packed up the stroller and headed out for adventure, fun and produce.  The Eagle Rock Farmer's Market is small but fun.  We have an Elvis impersonator! Sorry, no pictures of him today – the kids were tired out before he came on.
We found dragonfruit at the booth of Teo and Otillio, which though I love the color – I was slightly under whelmed at the taste.  They tasted like tunas to me, or prickly pear in English.  Still, the color was brilliant and I wanted to dye yarn with it as soon as I saw it.  I also thought mmmm it would make a brilliant cheesecake and I could sugar the petals to decorate the sides….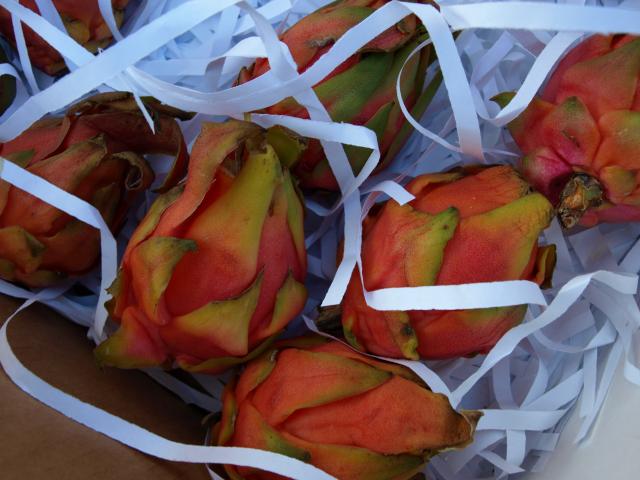 There were my summer favorite, squash flowers for a dollar a bag.  The ones I found had tiny little squashes attached and they will make excellent quesadillas or a budin.  We also found huge nectarines, peaches and avocados.  I mean like Godzilla-sized.  Seriously.  Check out the gallery.  Huge.
Bacon-wrapped, Mexican-style hot dogs, aguas frescas, black grapes, peaches, apricots and gorgeous nectarines the choices were as endless as summer seems to be.  The sun was shining, the smell of fruit and flowers filled the air and mixed with the smoky smell of chicken roasting over wood.  Kids were playing and everyone was eating.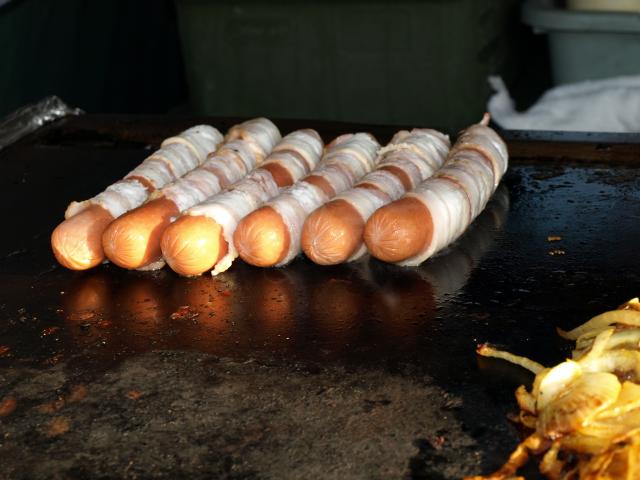 I found strawberries so big and sweet in rows and rows that had me singing that Beatle's song to the kids.  Jasmine now knows the words to Strawberry Fields Forever.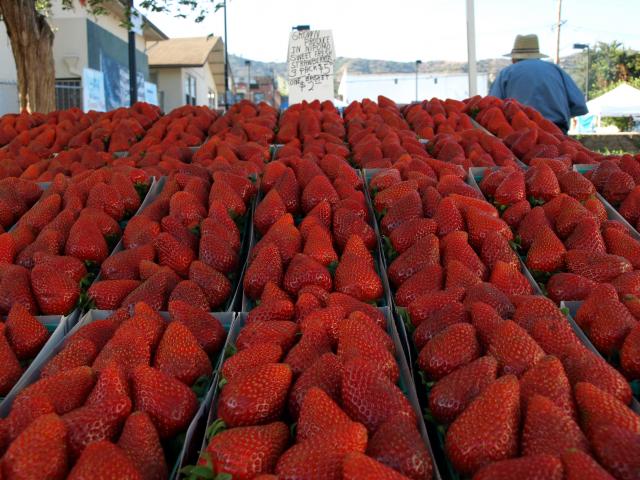 Jasmine wanted me to buy balot because they are dyed pink, but I draw the line at eggs with baby chicken embryos in them.  Ick.  Sorry folks, I will get my protein elsewhere.
We stopped and bought jamaica (hibiscus flower drink), sat down at a table in the shade and met the cutest little baby named Maria Elena and her family.  Two-year Aiden did tricks on his skateboard he takes with him everywhere (he calls it his game and even sleeps with it) and Jasmine twirled her sun hat.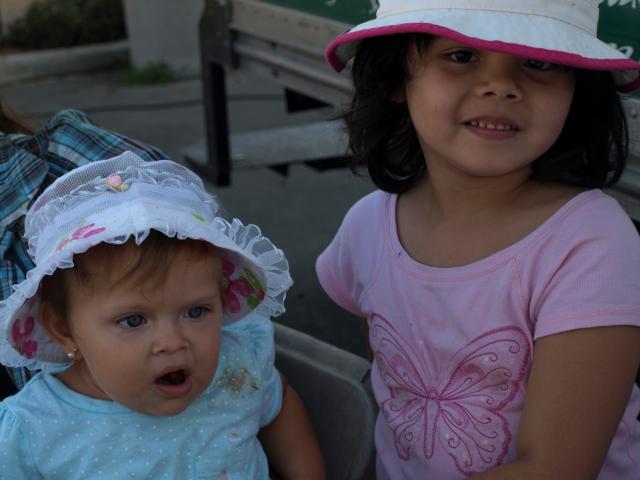 Refreshed and cooler, we set off to take pictures of the men making pollos al brassa and I knocked over the wrought iron divider they had set up.  Always graceful, me.  After that, I had had enough and the kids were getting cranky so we rolled over to That Yarn Store and visited with David and other Yarn Store regulars.  I fell in love with this gorgeous Rio de Plata hand-dyed turquoise yarn but didn't buy it.  Being unemployed prohibits buying yarn these days but that one has my name on it and it will be a shawl for me soon.  We shared dragonfruit and stories and had a great time before walking out into the cool night air and heading home.