This shop has been compensated by Collective Bias, Inc. and its advertiser. All opinions are mine alone. #SidelineHero #CollectiveBias
I come from a soccer-loving family. I played, my kids played and now my grandchildren play. Even before they joined an actual team, they were gearing up for it. At the park we'd visit, we'd practice running or the grandkids would hop up and down on rocks, learning to get those knees moving. POWERADE® has always kept us hydrated at the park and now #CollectiveBias has given me the opportunity to show off my favorite #SidelineHero.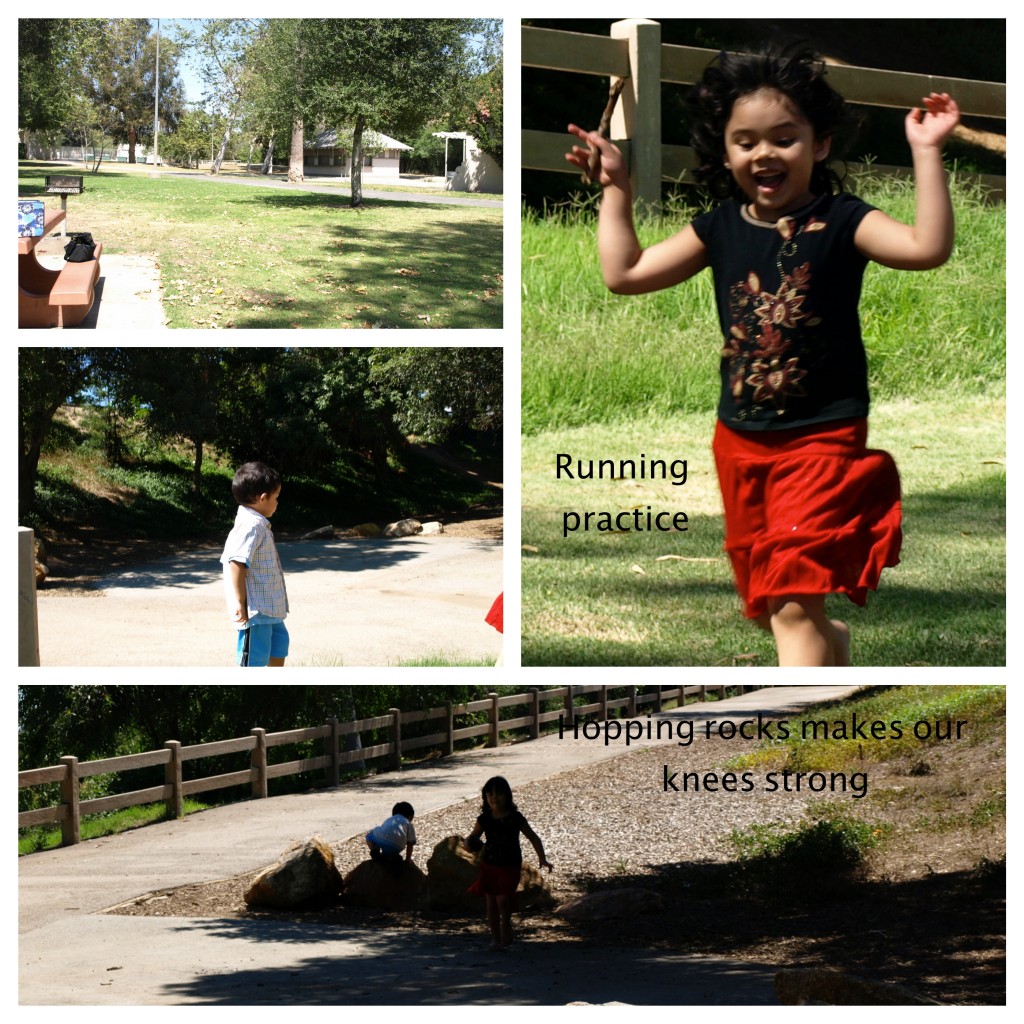 My granddaughter is no longer interested in playing soccer, but she loves the strategy of it and is always coaching her little brother on his moves, his practice, etc. They both take it very seriously and it's not enough for Aiden to have regular practices, we have to make our trips to the park where they work together and get their grandma involved. Jasmine will sit at a picnic table and map out plays and strategies while Aiden and I work on them, first on paper then laughingly on the grass with a ball. Grandma attempting to play soccer always gets the giggles going with those two.
For these unofficial practices and strategy meetings, we like to come prepared just as we do for the games, but on a smaller scale. We usually head over to Walmart to pick up ingredients for my famous POWERADE® Sideline Granola Bars which are packed with salty-sweet goodness.  We also pick up fresh fruit and veggies to pack as well. I always find the POWERADE® easily in the drinks aisle at my local store.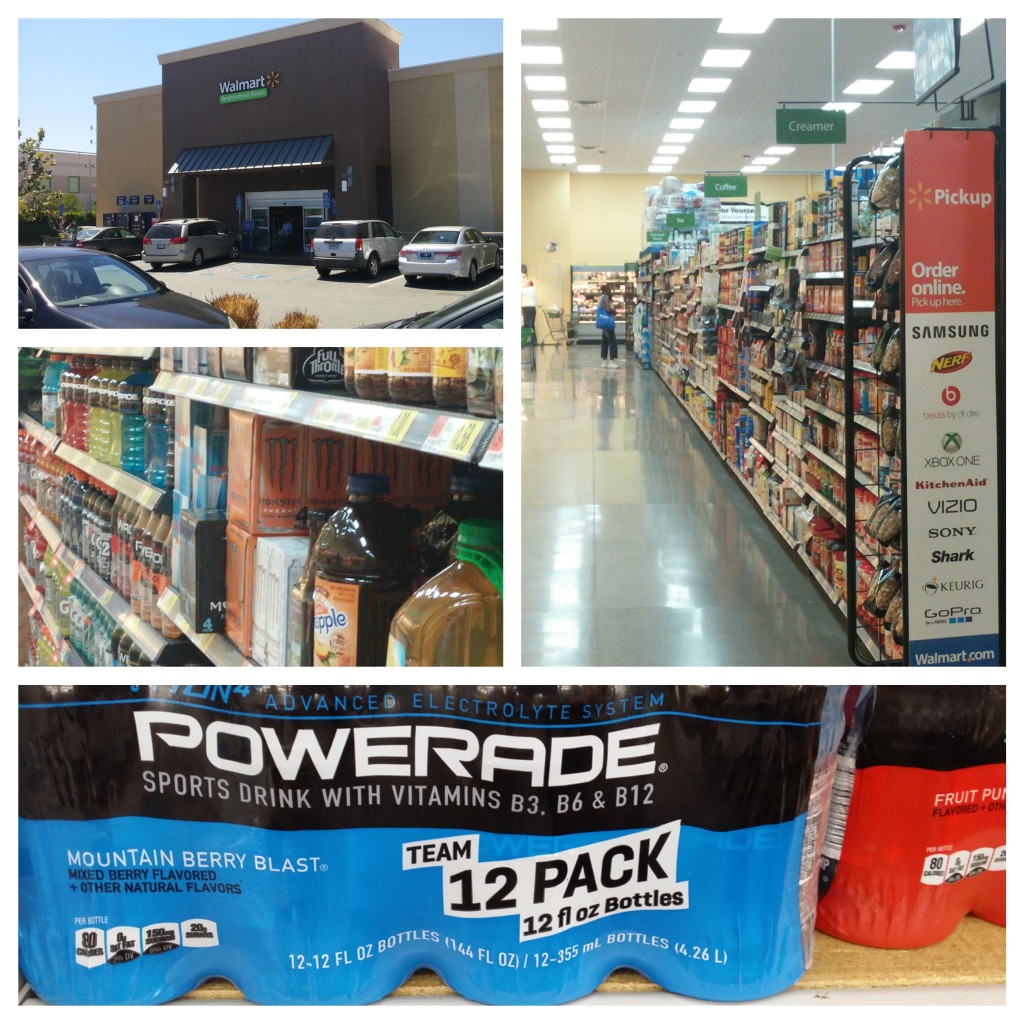 I like packing a few bento boxes full of fresh veggies and fruit, fill an insulated bag with an icepack and plenty of POWERADE® in the 12-oz, perfect for kids, size. Added to my ultimate #SidelineHero kit are pre-printed game layout sheets and a pencil for Jasmine to work out her potential plays and strategies. She's going to make a great coach one day. We also take along my smartphone and sometimes the DSLR camera. Taking video and photos of Aiden's moves helps tremendously when we're at home going over things after a game or practice. It gives him a chance to see his footwork and get an idea of what went wrong or right.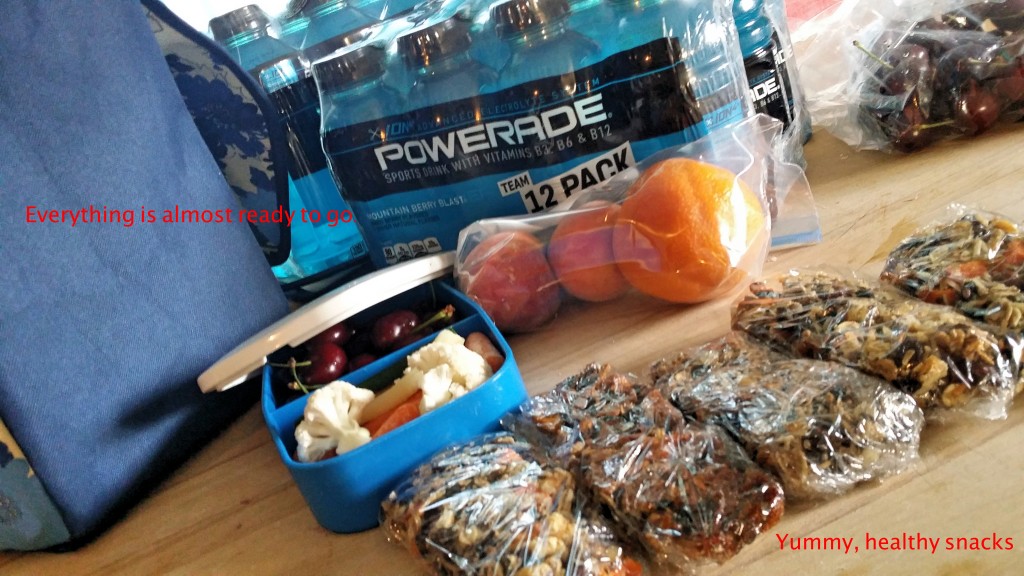 Keeping kids eating healthy snacks and staying hydrated is always a challenge. A blessing for me is that they love the Mountain Berry Blast flavor of POWERADE® so much. Aiden loves it because the drink is blue, his favorite color. Since the kids love it so much, it eliminates my challenge in making sure they stay hydrated, especially in our dry, California summers. To encourage them to eat more veggies, I sneak some into my homemade granola bars. Carrot and/or sweet potato works really well and goes with the sweetness, fiber and crunch provided by raisins, coconut, currants, dates and walnuts.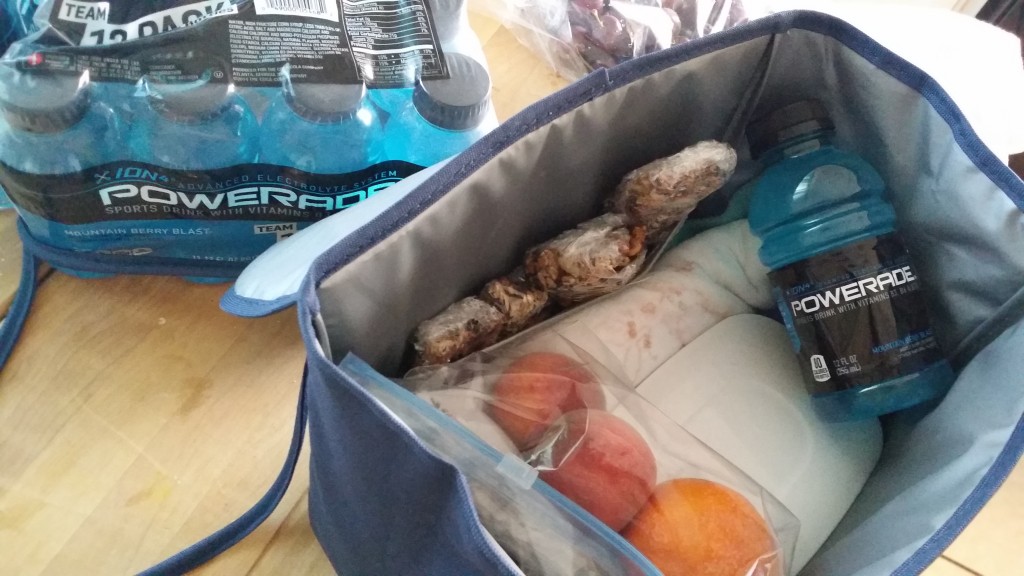 At the end of our practice sessions, we come away happy knowing we've worked extra hard on strategy, practiced moves and gone beyond our regular team practices that Aiden attends with his mom. I feel like a hero because I've gotten them to eat healthy snacks and stay hydrated as well as helped them stay fit and athletic. When I go to their games, I'm a #SidelineHero because the other team members clamor for my POWERADE® Sideline Granola Bars, POWERADE® and my bag full of fresh fruit and veggies. You'll find my recipe and hints for creating the ultimate sideline kit below.
Tutorial/Recipe
For the POWERADE® Sideline Granola Bars
1 cup raisins
3 tbsp. Flax seeds
1 cup walnuts
1 1/2 cup shredded coconut
1 cup oats
1/4 cup finely chopped dates
1/4 cup Mountain Berry Blast POWERADE®
1/2 cup organic honey
2 tsps. sea salt
2 carrots or one sweet potato, diced
Preheat oven to 350 degrees.
Spray a baking sheet with non-stick spray or grease it with butter. Since I am trying to live a healthier lifestyle, I prefer a coconut oil based baking spray.
Add the dry ingredients and carrot or sweet potato to a large bowl and toss together. Pour in the POWERADE® and honey, then, using a spatula or your hands, mix together well until the liquid and honey are well incorporated. Mixture will be wet and sticky.
Spread the granola mixture onto the baking sheet and smooth out with your spatuala so that it is evenly distributed. Bake at 350˚ for 25 minutes and let cool. I allow the granola to cool for one hour before carefully cutting it into bars. I then wrap each bar individually in plastic wrap so that they don't stick together. Hint: These are also great lunchbox treats. There is no flour, so they are gluten-free.
Substitutions: You can substitute other dried fruit and nuts if desired. I've even experimented with sneaking diced zucchini in these and it works very well.
Hints For the Ultimate Sideline Kit:
Frozen ice packs lining the sides of your insulated bag help to keep drinks cold and snacks crispy fresh.
I use a Bento box to line up veggies and fruit. These also fit nicely into all sizes of insulated bags or backpacks, making it easier to carry, rather than lugging a bulky cooler across a huge park.
Nice thick hand towels come in handy for sweaty kids.
A gallon-sized zip closing plastic bag will hold 8 1/2 by 11 printed play sheets, keeping them safe from the condensation from the chilly POWERADE®, icepacks and fruit.
Always bring extra POWERADE® and granola bars to share.
What are your favorite sideline snacks or tips for healthy snacking? How do you stay hydrated? I'd love to know your tips and tricks to being a #SidelineHero
No matter who you are, we all started from the same place – just a kid from somewhere. POWERADE® believes that we all have the ability to power through and reach our athletic potential. POWERADE® is teaming up with the Boys and Girls Club, providing the belief, emotional and physical support, and hydration young athletes need to perform.
Look for a coupon on the 12-pack 12 oz POWERADE® packages and you can get $1 off Walmart fresh produce when you buy two 12-pack 12 oz POWERADE®. Hurry this deal is only available while supplies lasts!

Follow POWERADE® on social media to find out more!
Twitter: @Powerade
Facebook: https://www.facebook.com/POWERADEION4
Instagram: http://instagram.com/powerade
YouTube: https://www.youtube.com/user/PoweradeUS