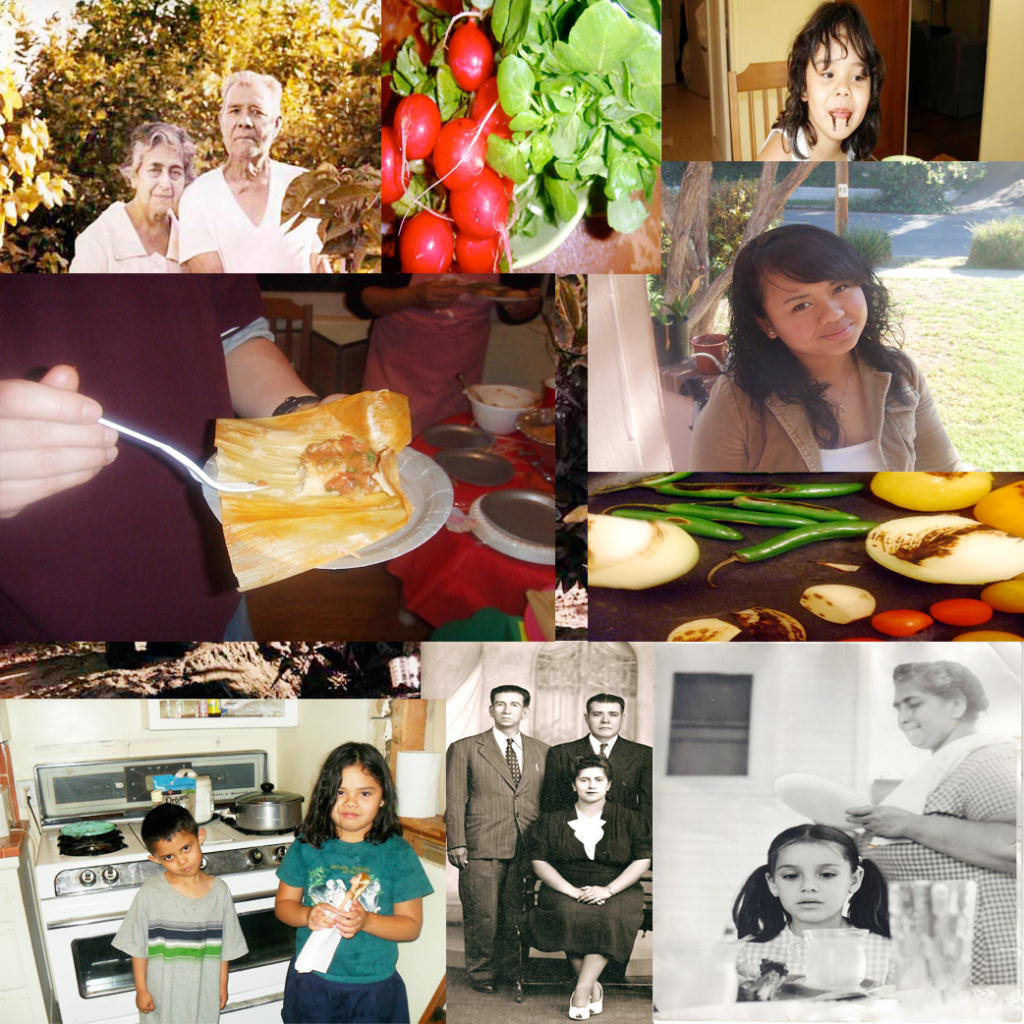 Project Food Blog ay, ay, ay….what did I do?  Project Food Blog is a contest run by the amazing Foodbuzz social network for foodies.  When the contest first came into my email, I blindly signed up thinking, "Wow, que cool!"  PFB is a contest where Foodbuzz Featured Publishers are competing in a series of culinary blogging challenges.  The prize is $10,000 and a special feature on Foodbuzz for one year.
The competition is stiff.  1855 contestants, 1 winner.  Wow.  The first cut is brutal.  Only 400 will advance.  Intimidated?  Scared?  You bet I am.  So why am I even doing this?  One answer: To preserve a rich legacy and pass it on.
I started this blog three years ago on my birthday as not only a tribute to my beautiful, gentle grandmother who cooked like a goddess, but as a legacy to my grandchildren.  I'd had some pretty hairy health scares and illnesses which got me thinking about legacy, about what a rich culture and family history I had and how often those things fall through the cracks.  How many times had I sat in a room with family members bemoaning that certain thing my grandmother had made that we didn't have the recipe for?  Enough times to have it worry me that what had been saved, remembered and maintained would also be lost.  My granddaughter Jasmine once asked me, "Did your grammy cook with you like you do with us?" and that was what fueled me into starting Doña Lupe's Kitchen.
This blog isn't just about food, though food is a constant presence.   Food is a large part of our Mexican cultural patrimony.  Doña Lupe's is about the traditions, the love, the memories.  It's about culture, family, music and even poetry.  Occasionally, my rather outspoken opinions about politics or random things work their way into it, but I just see it like that brightly colored sarape of my Papa Chava's that was woven so expertly.  We Mexican's have a saying that holds very true for me; we stand on the shoulders of our ancestors.  Doña Lupe's Kitchen is in a way those shoulders I stand upon, the traditions and food handed down from mother to daughter, grandmother to granddaughter.  It is the  love that got me through my life, the dreams I have of a future where my grandchildren and their grandchildren all know where they came from, who their ancestors were as well as know the smells, tastes and memories that came from our collective ancestry.  This blog is far more than a food blog – it is a legacy, the one I am trying to leave.  It is my way of preserving something precious that absolutely cannot be lost.
I don't know if I have what it takes to be the next Food Blog Star or even if I will make it past the first cut, I do know that no matter what, my grandchildren will be proud of me.  I know that my grandmother's recipes will live on not just in my family but perhaps in yours.  Maybe they will even start new traditions in other families, other cultures.  I truly believe that food transcends borders and helps us understand each other. Project Food Blog gives my family stories and recipes a chance to be spread to a wider audience and for that, I am grateful.
This post gives you an idea of what drives me, what this blog is about but I strongly encourage you to visit the About page to get to know more about the wonderful woman who inspired it.  Wander amongst the recipes and stories and get to know me, my family and most of all the food.  Nuestra casa es tu casa.  Feel free to comment, linger, have a cafecito and a recipe or two.  You're always welcome in my kitchen.
Voting begins on September 20th…more details to come.