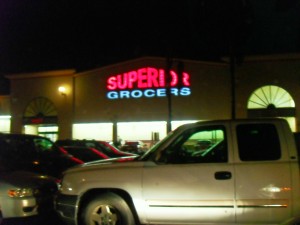 My roommate David is a foodie and a pretty darned good cook who is always up for some experimentation in the kitchen but his experience has been with Italian, Indian and American ingredients.  He doesn't really understand Mexican food, but he loves it and I like teaching him how to make things.  Occasionally, he will suggest something that will turn my hair white like adding barley to my caldo de res, but I do my best not to beat him with the wooden spoons and gently explain that barley has no business in it.   Caldo de res is NOT beef and barley soup.
Every once in a while he'll ask me if I need anything from the store and I'll rattle off a list of Latino ingredients.  Sometimes he gets it and other times he can't find it or remembers the words wrong.  It's kinda hilarious.  The other day I sent him for piloncillo and he roamed the market looking for panocha (shorter, not conical) and was too embarrassed to ask a clerk for it because my son had gone and told him the slang for the same word (don't ask – this is a family blog) so he came home with nada.  There went my capirotada idea.
Today we went into the market together.  Superior Market has a huge selection of the foods I love and as we shopped, I began to get an idea of just how alien it was to him.  Our quick shopping trip turned into a lengthier, leisurely class on Latino ingredients. The things I take so for granted were magic and wonder for David.
We started in the produce aisle.  I showed him the different between zucchini squash and the lighter (usually cheaper) Mexican version and explained the myriad virtues of the all powerful chayote.  Next up, how to pick a tuna (cactus or prickly pear).  The variety Superior had were the green ones, so delicious with lemon, salt and chile.
I showed him and had the carnicero give him tastes of different versions queso fresco so that he knew the difference in textures.  The real fun was showing him fun things like cachetas, pig feet, lengua and cabeza.  To his credit, he only flinched at the huge cow tongue wrapped in cellophane.  I promised to make him something delicious which got a dubious stare and an almost impercetable shudder.  I spared him the vision of hog's heads and goat's heads.  I'll save that for when we go to a real carneceria, not the local market.  LOL.  I didn't tell him the story of my Great-grandmother Teresita who, according to stories loved to eat fried pig eyes in a taco.  I think that would have freaked him out.
David has learned about Salsa Maggi, Knorr Suiza, Chamoy, the difference between cremas and chorizos and now knows some of the fundamentals of dried chiles and why we want cascabeles over California's sometimes. I've walked him through panaderias and got him addicted to those delicious little gingerbread pig cookies we dip in coffee.  I've seen him blown away by the piping hot bollios we buy from the bakery counter.
In our shared kitchen, he's starting to learn the different smells, tastes, purposes of what lies within the essential Latino pantry and getting to know what herbs and plants we will have in the garden. His excitement, wonder and fascination with our fabulous cultural patrimony of food  got me thinking that maybe Doña Lupe's needs a pantry.  A post every so often focused on one Latino ingredient and it's purpose.  What we use it for, why we love it, how versatile it is.  Que dicen? Shall I open the pantry?