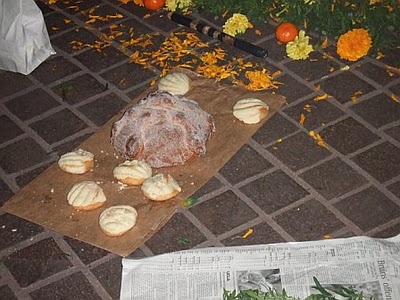 The people on my altar for day of the dead are all very special. They were loved, are loved still and are missed profoundly. With each one of them there is a recipe or dish I make on November 2nd in honor of their memory. In my home, we also read poetry, play music and tell stories about them so their memory stays alive.
For my grandmother Lupe, there are always oranges. She grew up in Piru, California around lots of orange orchards. They were her favorite fruit and I always remember how she trimmed long, unbroken curls of orange which fell into her lap. She used those later to make her rose petal sachets. I put oranges all around the altar and there is always a bowl full of chocolate-orange sticks, her favorite candy. Sometimes I make homemade orangette.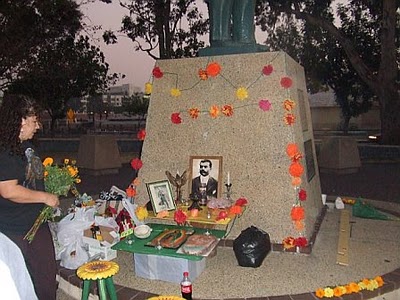 For my Papa Chava, there is chicharonnes cooked in green chile sauce and a huge plate of bunuelos with syrup I make from scratch. I always make sure to char a few flour tortillas and set them on the altar. He loved them slightly burnt, which we could never figure out.
For David, dear friend and mentor, I make my German chocolate cake that he loved so much. I play the CD that was given out at his memorial back in 2005, so he has the music he loved.
There are other little things on the altar, pictures, recuerdos, a ribbon, a feather from a fallen dancer's headpiece, a little drum, a baby sock from my little half-niece Desiree who died so young. There are mangoes, cempaxochitl flowers (marigolds), pineapples, tunas (prickly pear) and squash. There are little sugar skulls and skeletons, a statue of the Virgen de Guadalupe, a picture of Emiliano Zapata and old family photos of relatives no longer here. It takes about four hours to put our altar together and we usually do it at Parque de Mexico in Lincoln Heights during our Danza Azteca cermony. This year, due to illness it will be a scaled back version here at home. The spirit is the same though and for this special night, we commune with our antepasados (ancestors) in a family party.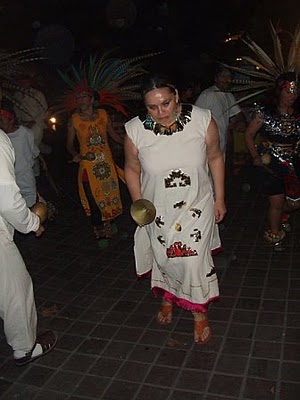 We make pan de muertos and put copal in the copalero and light it so that the sweet smoke perfumes the air. Boleros with singers like Trio Los Panchos play all night long and I sit with my grandchildren and tell them about the people they never met. Jasmine and Aiden know my grandmother and grandfather well and my hope is that they will carry on this tradition and tell their own grandchildren the stories along with stories of their own.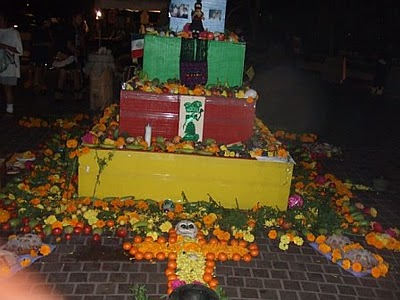 The Aztec dancers in my dance group believe that we stand on the shoulders of our ancestors, that we stand strong and true and proud on our history, our culture and our family ties. I believe that will everything in me and I believe in fostering that belief and tradition – that culture that is ours in my grandchildren.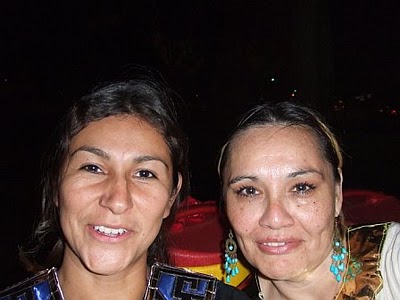 Happy dia de los muertos everyone.