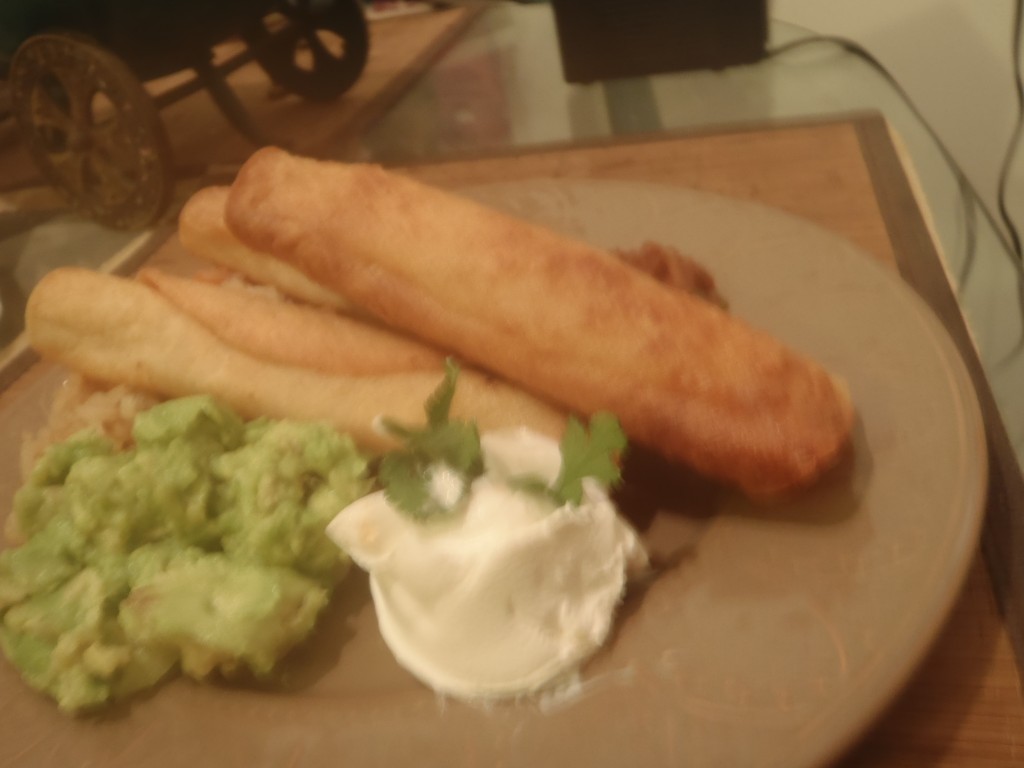 Antojida.
I love that word. An antojo is a craving.  Being antojida means you are seriously jonesing for something yummy.  Today, for no apparent reason I got one of those completely random antojos for some chicken flautas with guacamole, sour cream, Spanish rice, and some salsa.  I was working on something, so I kept pushing off the images floating in my head till finally, I couldn't stand it anymore.  I put down the laptop, put on my shoes, put up my hair, grabbed my handbag and ran out the door.  Grocery list?  Pfft.  I knew exactly what I wanted.
Chicken
Tortillas
Chipotles en escabeche
chiles gueritos
tomatoes
avocados
fresh thyme
sour cream
I ran into the market (I do everything fast) and grabbed one of those little hand baskets.  I was in and out of the market in ten minutes and home in another five.  I did notice it was a gorgeous day in Southern California, but I didn't linger to enjoy it.  I was on a flauta mission.  I couldn't make up my mind which salsa I wanted more, so I made them both.
For the flautas:
Boil the chicken with sprigs of fresh thyme, two cloves of garlic, a quarter of an onion and some sea salt to taste.  Today, I used breast filets rather than a whole chicken because I was in a hurry.
Once the chicken is cooked, pull out the pieces and let cool.  Once cool, shred into strips.  Reserve the cooking liquid/broth.
Heat corn tortillas right over the flame or on a comal (griddle).  They won't roll if they are cold.
Fill a heavy skillet half way with cooking oil and heat on medium.
Add some of the shredded chicken.  Not too much or your flautas will be unwieldy and too thick.  Think flute-like and elegant.  That's what flauta means – flute.  Roll the tortilla up tight.  You can use toothpicks to hold them together.  I don't. I use tongs and put them directly into the hot oil, one at a time.
Let the flautas brown completely on both sides until the tortilla is golden brown and crip.
Drain on a plate with paper towels to absorb the oil.
Serve with salsa, guacamole, sour cream and rice.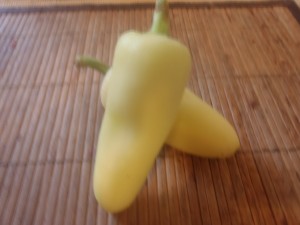 For the salsa de chile guerito:
4 chile gueritos (yellow chiles)
2 cloves of garlic
4 Roma tomatoes
1/4 of an onion
salt to taste
cilantro
Boil the chiles, onion, garlic and tomatoes in a heavy sauce pan until very soft.  Keep in mind that yellow chiles are HOT.  They look mild, but don't let that pale yellow color fool you.  If you don't like heat, dial it back and use two chiles instead of the four I use.
Strain and cool, reserving the water.
Peel the tomatoes and chiles.
In a molcajete (blenders make it foamy and the texture is all wrong so if you don't have a molcajete, try a potato ricer), crush the chiles, onions, tomatoes, and garlic until you have a smooth yet rather chunky mixtures.  Add in some of the water that the chiles cooked in until you get the consistency you want.
Add salt to taste (alternatively use Knorr Pollo) and cilantro leaves.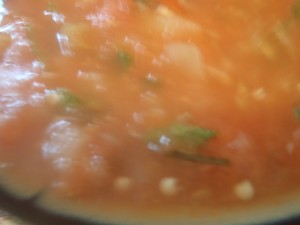 For the salsa de chipotle con lima (Chipotle salsa with lime):
1 can of chipotles in escabeche
cilantro
chicken broth
salt to taste
two cooked chile gueritos
two cooked Roma tomatoes
2 cloves of garlic, minced
juice of fresh limes (about 1/8 cup)
Peel the cooked tomatoes and chiles and crush in a molcajete or using a potato ricer.  Pour into a bowl, adding the minced garlic.  In the molcajete, crush the canned chipotles until you have a thick paste.  Add that into the bowl with the tomatoes and chiles, using some chicken broth to thin it out a little.  Add salt to taste and some fresh cilantro (about a handful). Add the lime juice and stir to mix well.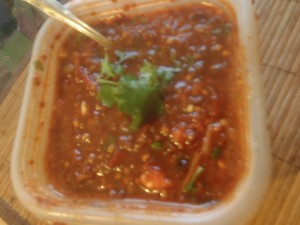 For the guacamole:
This is super simple guacamole.  The purist kind.  All you do is mash avocados and put them into a bowl.  You don't want any other flavorings, not even salt.  The salsas you serve and the chicken itself will provide lots of flavor so leave the avocado pure.  That's it!