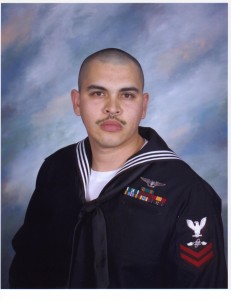 This post may kill you…just kidding.
My boys love salsa.  Red, green, black, corn salsa, mango salsa, you name it they love it but when it comes to their favorite all three of them will tell you the same thing: "My mom's Tupperware-eating salsa".  They mean my salsa negra, an intoxicatingly good and rich salsa made with chile pequins and chile del arbol and yes, it once melted Tupperware.
My grandmother would occasionally make this salsa, opening all the windows in the house so that the smoke of the roasting dried chilis wouldn't make everyone start coughing, gasping and running for the door.  Whenever she made it, it was put in a glass bowl, but I never knew why.
I made it often as my children were growing up.  It's one of those salsas that are perfect for barbeques and long summer days.  A small scoop topping your carne asada taco, slowly dripping off that slice of avocado gives just the right piquant bite.  Salsa Negra is HOT, meant for small tastes but it is full of flavor and my boys go absolutely nuts for it.  Especially since the Tupperware incident…
One summer I couldn't find my Pyrex bowl and I was in the midst of making Salsa Negra.  My boy Albert handed me a Tupperware bowl and not really, paying attention I took it.  I opened all the windows, put a bandana over my nose and mouth (yes I looked like the cooking bandida todo ala Joaquin Murrieta) roasted the dried chiles del arbol and pequin in big handfuls until they were blackened nicely.  Coughing, I roasted onion and cloves of garlic till they were dark and limp then got out my old molcajete.  I added sea salt to the basalt bowl, then started crushing first the garlic, then onion, and chiles while I roasted fat, juicy tomatoes on the samel comal I had previously roasted my chiles on.  When the tomatoes were done, I quickly peeled them and one by one, they went into the molcajete too.  I scraped out the contents of the bowl into the plastic bowl my son had handed me and got to carefully stripping cilantro leafs off their stems.  A ladleful of chicken broth went into the bowl and a handful of the plucked cilantro.  Then I started to stir it with my wooden spoon.  As I stirred, I started noticing what appeared to be little white threads.  WTH?  I stirred some more.  More white threads.  I picked one out.  Felt it.  It felt like plastic.  WTH?  Then I noticed the sides of the bowl had what appeared to be little scratches.  It was EATING the plastic!!
I showed my boys who marveled at it.  Needless to say, I sadly poured the salsa down the disposal and started over, this time grabbing a glass bowl.  I wondered aloud what it was doing to our stomachs, but my son Albert said, "Who cares?  That's your best salsa and damn it eats tupperware!"
My Salsa Negra never again was called that.  Twenty years later it's still Tupperware-eating Salsa, a thing to brag about to their Navy buddies, guys stationed with them in the Middle East, wives, etc.  Whenever they come home and I ask what they want to eat, the famous Tupperware-eating salsa is always the first thing that comes out of their mouths.
Next time I make it, I'll post pictures.